Pond, Water Gardens & Disappearing Waterfalls Maintenance, Cleaning & Repair Contractor
​Serving Cleveland, Chesterland, Geauga County, Ohio (OH)
Artistic Fish Pond & Water Feature Designers
​At Landscape Professionals in Chesterland, Ohio (OH), we specialize in pond installation projects & maintenance services. We can design ponds, streams, waterfalls, or a combination of all three into an outdoor paradise that will give you years of enjoyment. As one of the largest pure water feature installers in Chesterland, Cleveland, Akron & surrounding areas of Cuyahoga & Geauga County, Ohio- we take pride in providing all of our customers with exceptional workmanship and customer service. We work with all of the top manufactured water feature products.
Fill Out This Quick Form
To Contact Landscape Professionals Directly
If you live in our area and you're looking for a fast quote on service for your pond, or are looking for a new water feature, please fill out the form below so we can access the current condition of your pond, water feature, or current yard. This information will help us to accurately calculate travel distance for our service technicians, and your uploaded photos will allow us to accurately judge pricing for services without scheduling a paid consultation visit.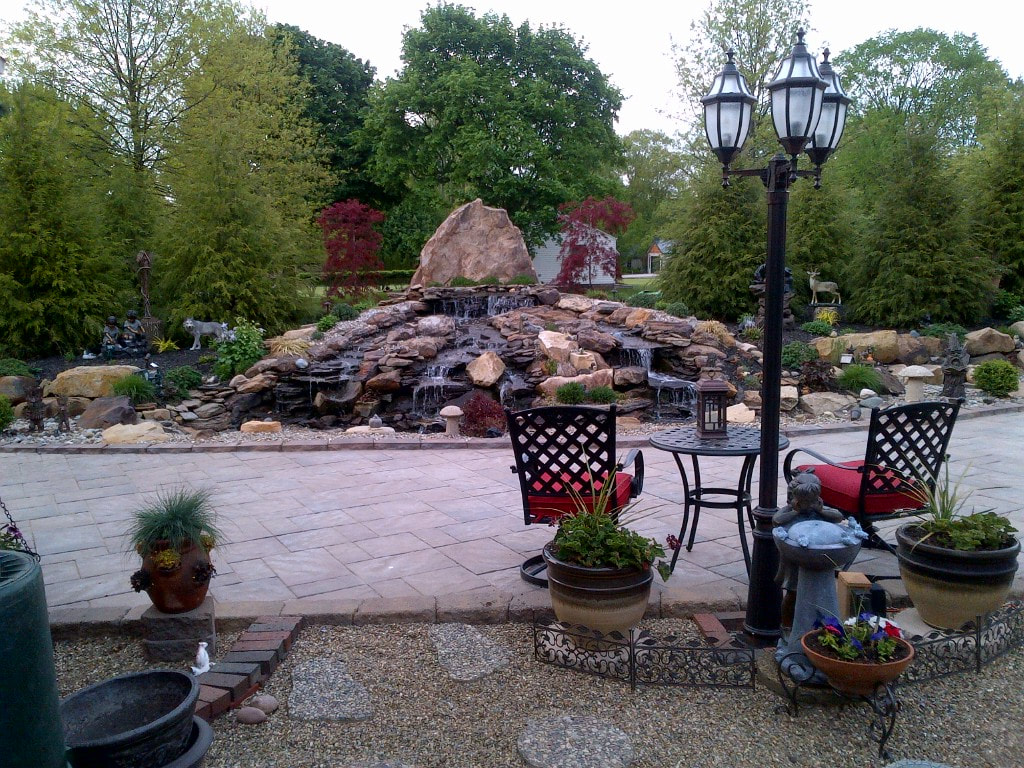 Landscape Professionals
Informational Links On The Web