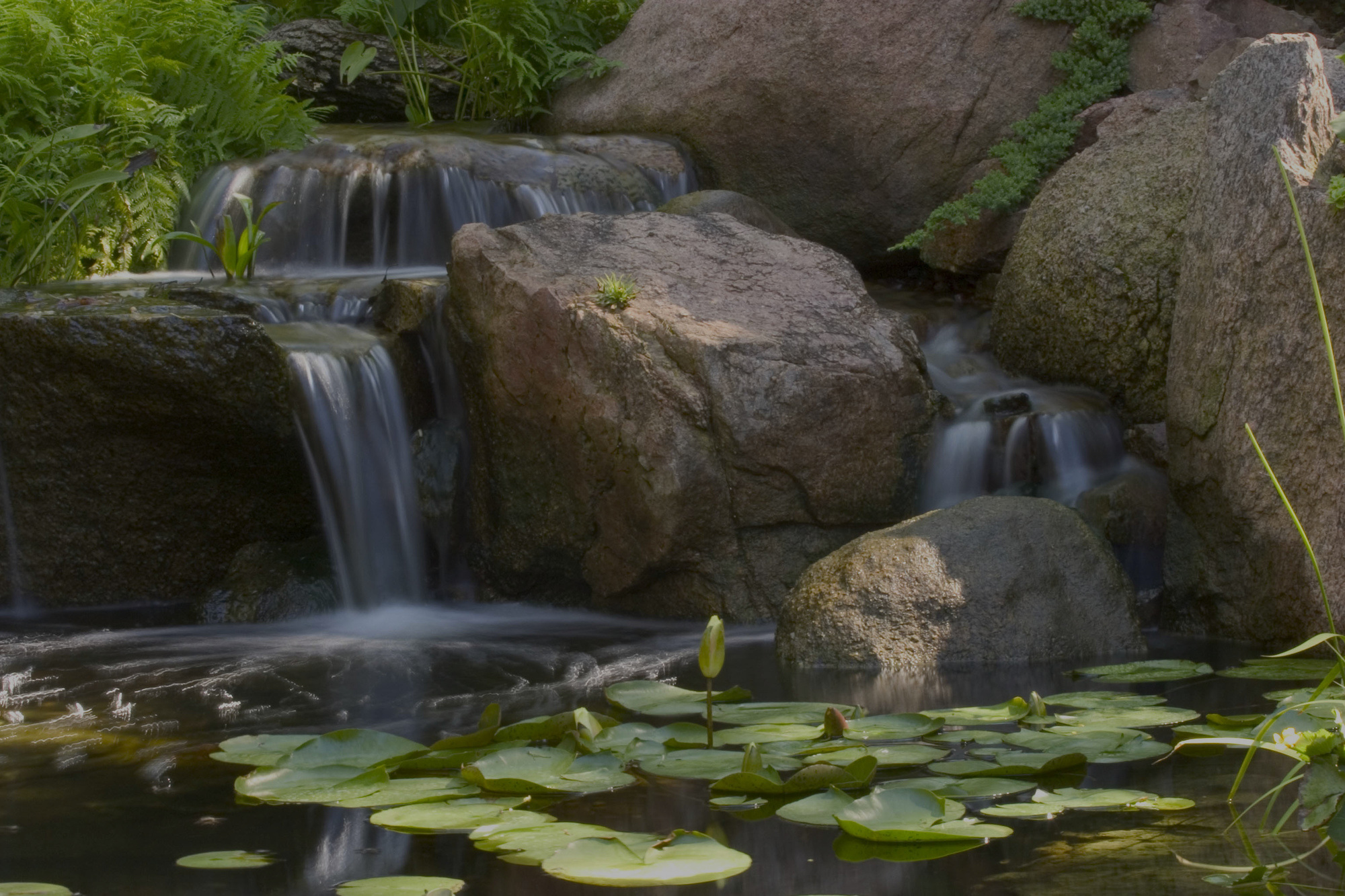 Certified Aquascape Contractor - Pond Design, Installation & Maintenance
Based in St Charles, Naperville & Carol Stream, Illinois
Welcome to Aqua Landscapes. Aqua Landscapes is in the Top 100 of pond builders in the world. We rub shoulders with some of the best in the industry. As an aquatic landscaper we provide personalized service. Aqua Landscapes takes pride in working with YOU, taking your vision of your perfect yard and making it into "one of a kind work of art" in your Carol Stream, Chicagoland, Illinois area yard. From the first design consultation, we will take that vision and transform your yard into a beautiful and naturalistic low maintenance, pond, waterfall, or fountainscape, that will exceed your expectations!
Fill Out This Quick Form
To Contact Aqua Landscapes Inc.
If you live in our area and you're looking for a fast quote on service for your pond, or are looking for a new water feature, please fill out the form below so we can access the current condition of your pond, water feature, or current yard. This information will help us to accurately calculate travel distance for our service technicians, and your uploaded photos will allow us to accurately judge pricing for services without scheduling a paid consultation visit.
Aqua Landscapes Inc.
Informational Links On The Web
Website Links
CONSTRUCTION SERVICES
MAINTENANCE SERVICES